Ambulatory Accessories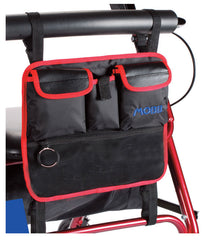 Ambulatory Accessories are products that complement mobility devices such as wheelchairs and walkers.  Trust Scott's Medical to carry the right accessory for your ambulatory needs.
Choose from walker assist devices to storage and carry devices for your wheelchair and/or scooter.
Mobb Walker Skiis Glides over all surfaces Fits most standard 1 inch to 1 1/8 inch walker tubing...