Baby Formula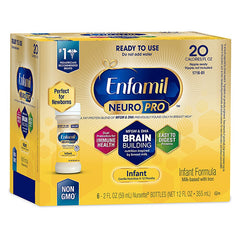 Baby Formula or infant formula is manufactured for children under 12 months of age.  These types of formulas can be used when a mother chooses not to breastfeed or cannot for various medical and psychological reasons.  All commercially prepared bay formulas are FDA-regulated and come in powders, liquid concentrates and ready to use formulas.
Similac Advance Ready to Feed Infant Formula (32 oz., 6 pk.) Closer than ever to breast milk Sta...
PediaSure Shake (8 fl. oz., 24 pk.) About this item Clinically proven to help kids grow Source...
Similac Advance Infant Formula (40 oz.) Similac Advance is a nutritionally complete milk-based ir...