Miscellaneous Supplies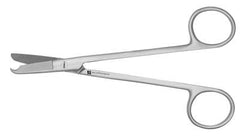 Miscellaneous Supplies
Running a hospital requires thousands of products and devices for every department.  Scott's Medical Supply Grenada carries a  huge selection of miscellaneous products for treatment rooms, ER and diagnostic rooms.
Join the Scott's Medical Family!
Berman Disposable Oral Airway Kit Berman Disposable Airway kit features: Smooth polyethylene air...
MJM International WoodTone Single Bag Hamper With Universal Lid MJM AdvantangesHealthcare Grade, ...
ADVOCATE High Quality, Airtight Body Bag Advocate's Rest Assured Body Bag is sturdy enough to be ...