Ointments & Solutions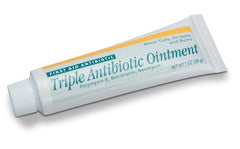 Ointments & Solutions
A ointment is a topical medication that is applied to a particular place on or in the body. Most often topical administration means application to body surfaces such as the skin or mucous membranes.
Scott's Medical has a wide assortment of solutions, creams and ointments for any wound or skin condition.
ADVOCATE XYLITOL MOUTHWASH / ORAL RINSE Sugar-free and sweetened exclusively with about .75 grams...