Cleaning Products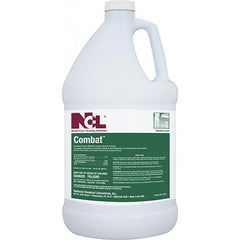 Scott's Medical Supply Grenada provides a wide range of gerrmicidal disinfetants, cleaners and deodorants designed for general cleaning in a hospital or doctor environment.
We carry a full line of products to help keep your office, clinic or hospital clean and sanitary.
PINE-QUAT Disinfectant Cleaner   Features & Benefits Pleasant Pine Oil fragrance / Leaves ...
NCL Lavender 64   Features & Benefits Neutral pH / Ideal for floor finish maintenance Hig...