Burn Care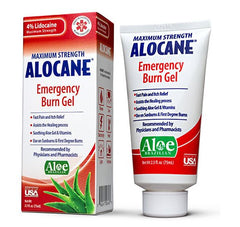 Burn Care
Treatments for a first-degree burn include: soaking the wound in cool water for five minutes or longer. taking acetaminophen or ibuprofen for pain relief. applying lidocaine (an anesthetic) with aloe vera gel or cream to soothe the skin. using an antibiotic ointment and loose gauze to protect the affected area.
Treatment for a mild second-degree burns generally include: running the skin under cool water for 15 minutes or longer. taking over-the-counter pain medication (acetaminophen or ibuprofen) and applying antibiotic cream to blisters.
Treatment for third-degree burns may include the following: Early cleaning and debriding (removing dead skin and tissue from the burned area). This procedure can be done in a special bathtub in the hospital or as a surgical procedure. Intravenous (IV) fluids containing electrolytes.