Glucose Test Strips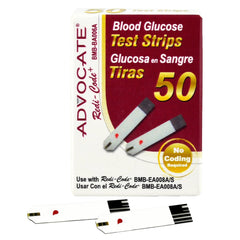 Glucose Test Strips are used with glucose monitors to determine blood glucose levels.  Scott's Medical Supply, Inc. carries a great selection of strips in all quantities to help you monitor your levels every day.
Advocate Redo-Code Plus Control Solution-High Used to ensure the ADVOCATE Redi-Code+ Meter and Te...
Advocate Red-Code Plus Test Strips The ADVOCATE Redi-Code+ Blood Glucose Test Strips are used for...