Hospital Beds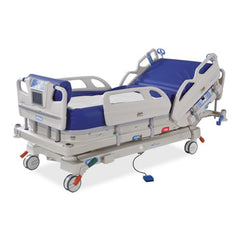 Scott's Medical Supply Grenada provides hospitals with hospital beds and mattresses.  Choose from manual or electric beds.  We offer a wide selection of bariatric beds for larger patients.
Hill-Rom Affinity IV Refurbished Birthing Bed All-inclusive birthing bed includes central brake...
Hill-Rom Advance Refurbished Hospital Bed Includes footboard controls, six locations for mounti...
Hill-Rom Total Care Refurbished Hospital Bed Includes four locations for mounting an IV pole, b...