BD Vacutainer Safety-Lok Blood Collection Sets/case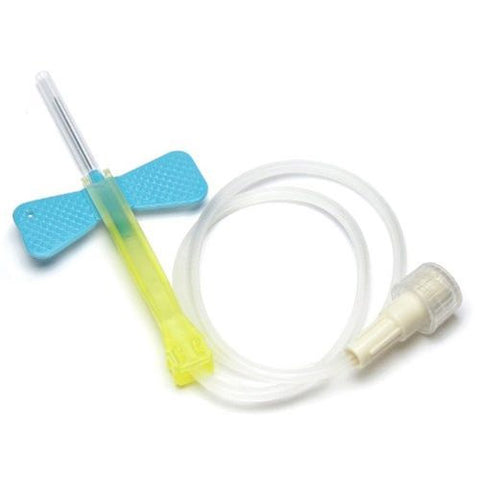 BD Vacutainer Safety-Lok Blood Collection Sets/case
Description:
BD Vacutainer Safety Lok Blood Collection Sets allow caregivers to collect samples with minimized risk of needle exposure. After collecting samples, a yellow transparent shield can be adjusted over the needle and locked into position. This protects both the patient and caregiver from injury, such as needle-stick.
To help with insertion, blood flashback can be seen through the shield, confirming that the needle is in the vein. Also, the large, flexible wings provide greater control while positioning the needle making one-handed application easier.
The Vacutainer Safety Lok allows for collecting samples in a closed system with the integrated multiple sample luer adapter. This creates a sterile environment to ensure accurate samples. Make sure you have enough collection tubes like Vacutainer Serum Tubes when collecting multiple samples.
BD Safety Lok Blood Collection Set requires No assembly. It is ready to use the moment you open it. This saves time for the patient and the caregiver.
The collection set can also be used to administer fluids short term.
Features and Benefits
Easy to Apply Shield Protects from Needle-stick
Large, Flexible Wings for Control
Closed System for Sterile Collection Environment
Can Administer Fluids Short Term
Transparent Body and Shield Allows Blood Flashback
One-Handed Safety Activation
200 units/cs
$3.56 each unit
Specifications
Latex Free
Needle Length: 3/4 Inch
25 G
Tube Length:12 Inch
OSHA Compliant
HCPCS: A4770
Box of 50