Core Products 6" Semi Universal Rib Belt Male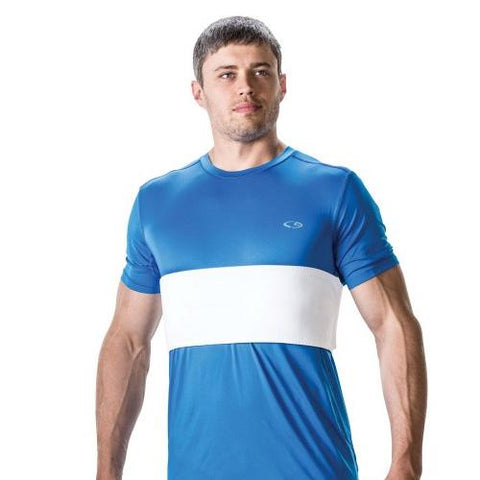 Core Products 6" Semi Universal Rib Belt Male
Description:
Core's universal rib belt is constructed of a two-tiered, 6" elastic body for comfort and stability. 
Rib Belts Male Fitted
Rib Belts from Core Products provide superior stabilization and support for rib and sternum injuries. Elastic body with front hook and loop closure limits chest expansion with circular compression. Holds rib cage in position and lessens the pain of everyday movements. Belts also can provide supporting pressure following surgery. Elastic body with unique CoreEdge® Finish is so comfortable and soft that belts can be worn against skin, as well as over clothing. For best fit, measure around chest at base of sternum. White. Available in sizes S/M or L/XL.
Male Rib Belt
Two-tiered 6" (15cm) high elastic body. Semi-Universal Male Rib Belt with Tri-Laminate panel for adjustments in sizing.
Stabilizes and supports the rib cage
CorEdge® Finish for comfort
SEMI-UNIVERSAL SIZES CHEST
Small/Medium 24" - 36"
Large/Extra-Large 36" - 48"
Item Description
RIB6106 Male Semi-Universal Rib Belt