SoClean® SoClean® 2 Go CPAP Cleaner and Sanitizer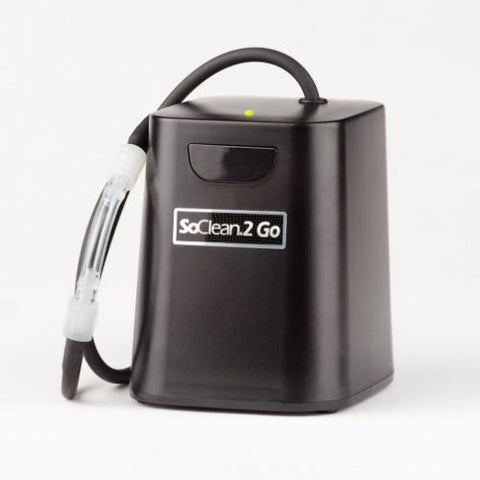 SoClean® SoClean® 2 Go CPAP Cleaner and Sanitizer
Description:
SoClean® SoClean® 2 Go CPAP Cleaner and Sanitizer
The SoClean 2 Go is the world's first portable CPAP sanitizing device. It's the perfect travel companion for any CPAP user. Featuring the same safe, effective sanitizing process as the SoClean CPAP Cleaner and Sanitizer, the SoClean 2 Go is portable and battery operated so that users can take it with them while they travel and keep their CPAP system clean and sanitized when they're away from home.
It Includes: one sanitizing bag, one small bottle pre-wash, one cartridge filter, check valve assembly, AA batteries.
Battery operated.
Compact travel design.
Automatic shut-off.
Easy filter cartridge system.