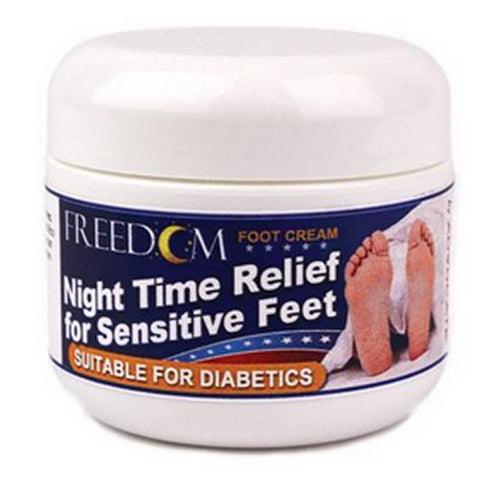 ADVOCATE FREEDOM Night Time Foot Cream
Description:
NIGHT TIME FOOT CREAM, SUITABLE FOR DIABETICS
Soothing, safe formula for the temporary relief of foot pain. Suitable for diabetics and people with sensitive feet. Directions: Best if used nightly, or as needed. Apply a thin layer to skin and allow to dry. Will moisturize and protect. 2 Oz tub.
Features:
Provides Extra Moisture and Protection
Prevents Chapping and Cracking
Enhances Hydration
Suitable for Diabetics
Ingredients: Purified Water (Aqua), Menthol, White Oil, Cyclopentasiloxane, Dimethicone, Isopropyl Myristrate, Cetearyl Alcohol, Camphor, Caprylic Capric Triglyceride, Squalane, Hyaluronic Acid, Polysorbate 60, Phenoxyethanol, Ethylhexylglycerin