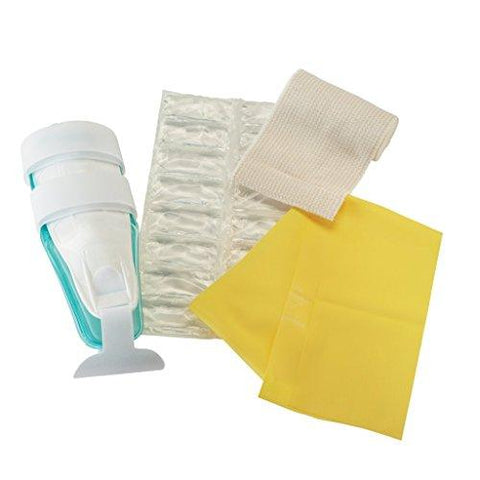 Breg Ankle Sprain Kit
Description:
Breg Ankle Sprain Kit
The Ankle Sprain Kit is a collection of great Breg products for managing an injured ankle all in one box. This kit can aid from the initial injury through rehabilitation.
Common Examples of Use
Acute inversion and eversion ankle injuries
Chronic instability
Product Features
KoolAir Ankle Stirrup (Regular) – Provides support and protection for the injured ankle.
Cold Therapy Ice Pack – Provides cold therapy to help control swelling and pain.
Latex Free Elastic Bandage – Provides circumferential compression to control swelling.
Latex Free Exercise Band – Provided for ankle rehabilitation exercises.
Application Instructions- Provides the necessary patient information for
brace application and ankle rehabilitation.
Ankle Sprain Kit
KiIncludes:
KoolAir Ankle Stirrup, Cold Therapy Ice Pack, Latex Free Bandage,
Latex Free Elastic Exercise Band, and Application Instructions