Core Products Overhead Traction System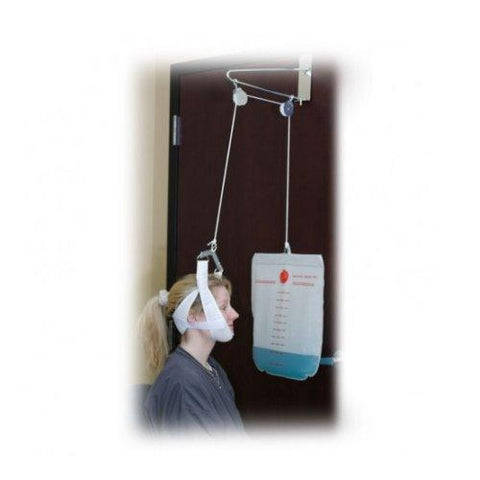 Core Products Overhead Traction System
Description:
A popular way to alleviate pressure on the spinal column.
Overhead Traction System
The Overhead Traction System can help relieve joint-related back and neck pain by stretching and separating joints, and helps ease pressure on spinal column. Package includes adjustable head harness, door mount, pulley assembly and weight bag to customize pressure to patient's needs.
Helps alleviate back stiffness and discomfort
Fills easily with water
Comes with Weight Bag and head harness
Item Description
PRO990 Overhead Traction System