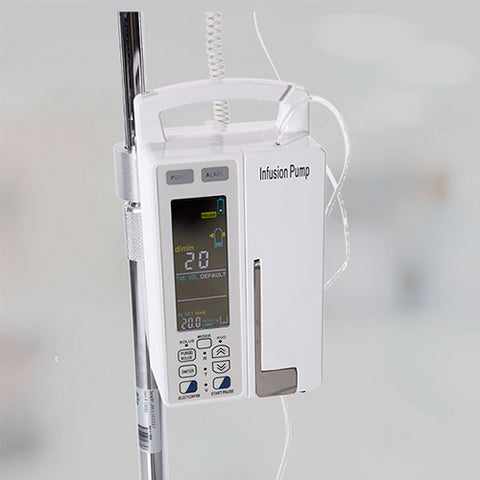 IP-100 Portable Infusion Pump
Description:
IP-100 Portable Infusion Pump
The Advanced® IP-100 is an intelligent and highly accurate infusion pump. The Advanced® IP-100 infuses fluids into a patient's circulatory system in a controlled way. Its functional and efficient design makes the Advanced® IP-100 a very flexible and portable infusion pump.
Applications
The Advanced® IP-100 is used for Infusion therapy in neonatal, pediatric and adult patients
Key Features


Compatible with any standard infusion set
Automatic calibration for IV sets
Three control modes: Flow Rate, Time and Volumetric
Key to switch between ml/h and drop/min, in rate mode
Multiple alarm functions
Three levels of the occlusion pressure
Three levels of alarm volume
Automatic KVO mode
Purge and Bolus functions
Light for night operation
The waterproof and anti-sticking drop detector, provides accurate readings and eliminates false alarms
Built in high capacity rechargeable battery
Power Supply: AC 100~240 Volts 50/60 Hz.